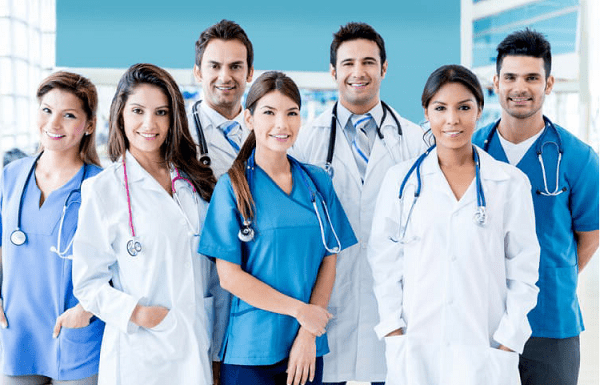 On the day of the March for Science the NYT ran a column by Chad Terhune, a senior correspondent for Kaiser Health News and California Healthline, telling readers that the economy was dependent on the health care sector to generate employment.
"The country has grown increasingly dependent on the health sector to power the economy, and it will be a tough habit to break. Thirty-five percent of the nation's job growth has come from health care since the recession hit in late 2007, the single biggest sector for job creation."
Okay, this is the story that we don't have enough work to fully employ people. If we didn't waste huge amounts of labor doing needless tasks in the health care sector, then millions of workers would be out on the street having nothing to do.
That sounds really bad. It's also 180 degrees at odds with the conventional concern of economists, which is scarcity, an inadequate supply of labor. We see this story all the time in various forms. Just yesterday the Washington Post told readers about how the retirement of baby boomers was leading to a shortage of workers in construction and trucking.
More generally, the concern frequently expressed by the Washington Post, that an overly generous disability system is leading too many people to leave the labor force (actually we have the least generous system among rich countries), or concerns about budget deficits generally, are concerns about scarcity. In effect they mean that we don't have enough workers to do what needs to be done. (For the record, the data seem to agree with the scarcity folks for the now, with productivity growth at historic lows for the last decade.)
Anyhow, it is striking that we have seemingly serious people who are 180 degrees at odds on this one. Either the planet as a whole is getting warmer or cooler, it can't possible be both. Experts on climate science appear to be in agreement on this one. Unfortunately, in economic policy, we don't need seem to know which way is up.
Perhaps even worse, no one gives a damn.